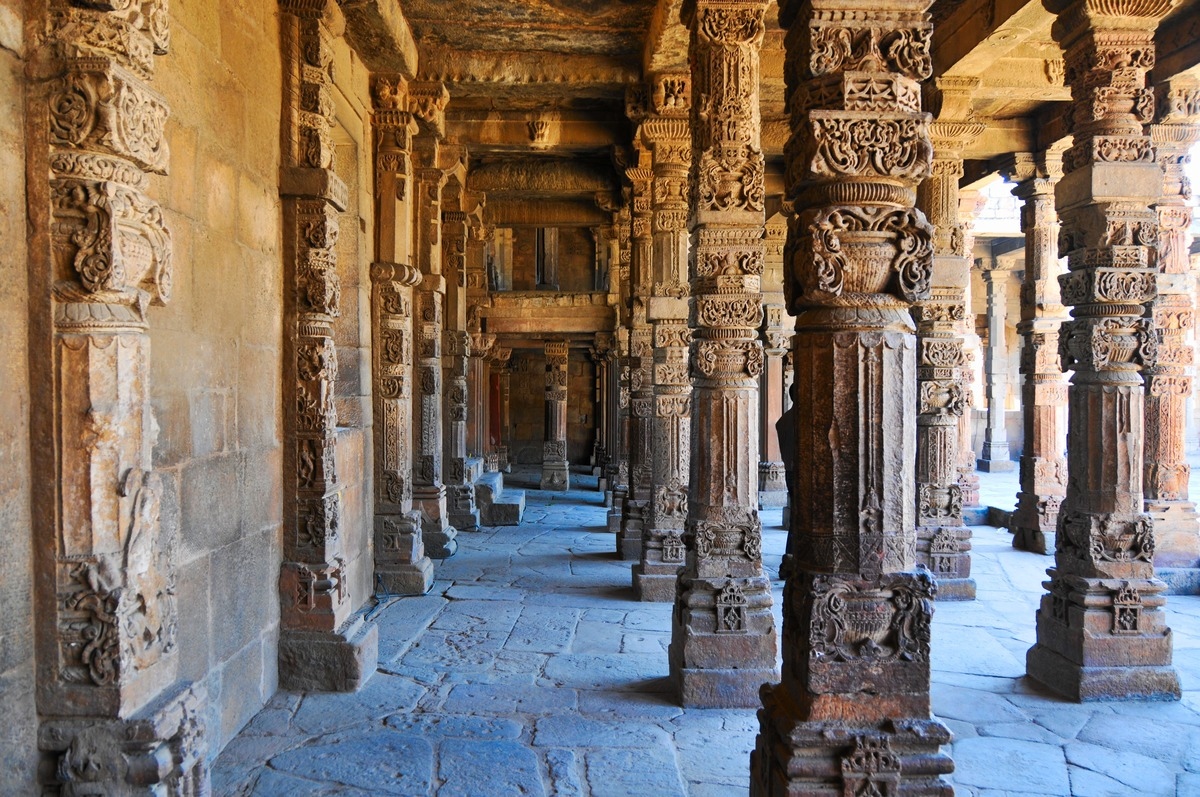 Built around the 13th century, these pillars are some of what remains on the grounds of Qutub Minar in New Delhi, India.
This was shot with harsh mid day sun as you can see on the right side of the picture, but the light graded well towards the left side. That created a blue hue on the floor while a warm tone from the stones in the deep shadows.
I love the repeating patterns of the pillars combined with the architectural details of the pillars.