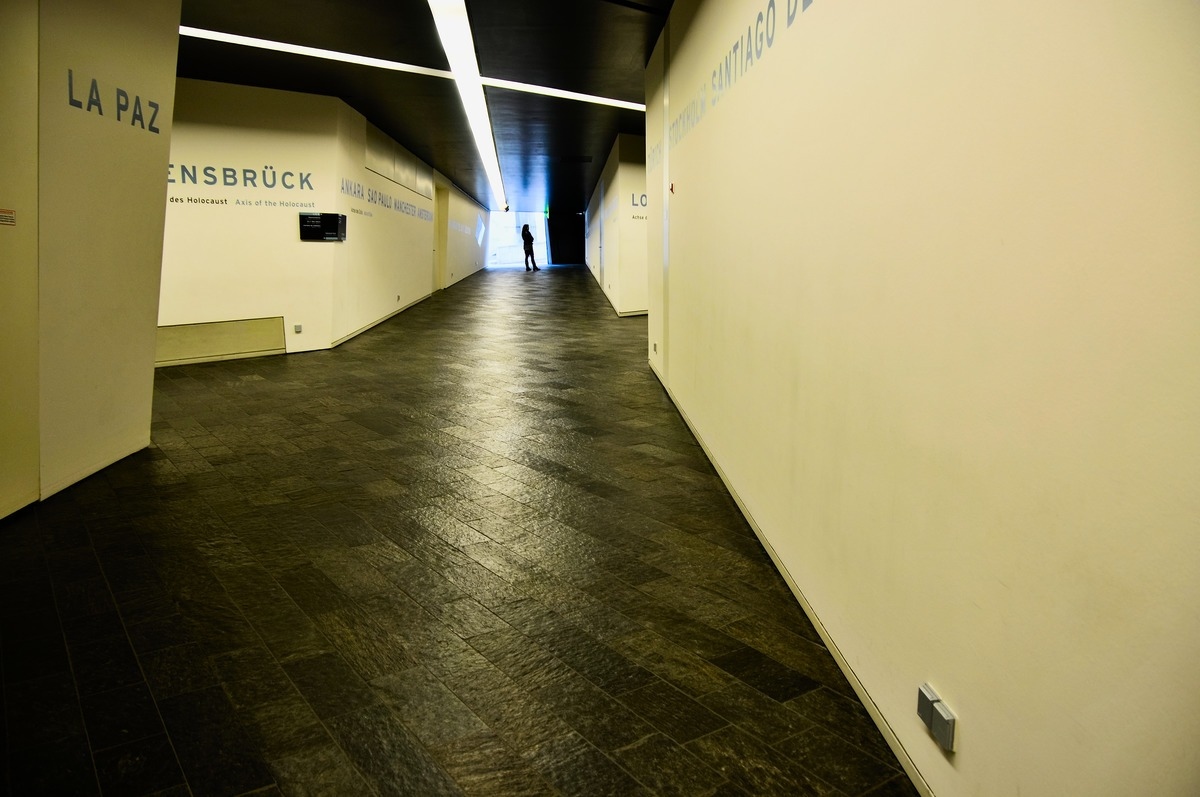 From La Paz to Sao Paulo …… from Innsbruck to Santiago …. from Flossenburg to Riga …from Ankara to Bergen
This is inside the Jewish Museum in Berlin, Germany. Usually very busy, I was able to get a shot with not many people around but just one. It is quite dark in there, which means I had to shoot handheld at 1/15 of a second. That means it is not the sharpest of the photos.
Overall I like the tone and feel of the scene.